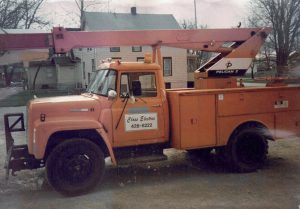 Closs Electric has been serving the Decatur area since 1955 when Melvin Closs first opened the company and since then the business has remained within the Closs family. The company has been long-standing members in the community by participating in the Greater Decatur Chamber of Commerce, the Decatur Metro Homebuilders Assoc
iation, as well as contributing to many local events. Due to our longstanding employees, our company has built relationships with our clients as well as numerous local businesses.
Closs Electric continues to adapt to the growing field of electrical work. With dedicated employees who have been with the company for their career, we are able to offer a variety of electrical services while maintaining our standard of excellence. Closs Electric provides electricians proficient in commercial, residential, industrial and agricultural electrical work. We look forward to meeting you and helping your next project become a reality.