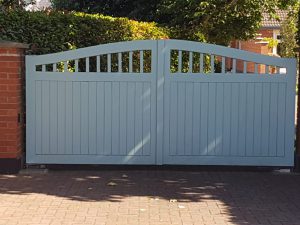 Are you considering installing an electric gate for your home?  Closs Electric Company has worked with many gated neighborhoods as well as individually gated homes to install and service electrical gates. We have experienced electric gate installers to quickly and efficiently install an electric gate for just about any home and/or neighborhood.
We specialize in:
· New electric gate installations
· Service and troubleshooting electric gates
For a prompt response and an efficient solution, put us to the test!
Schedule us today